Now we can take a look at our website!
Home (home template)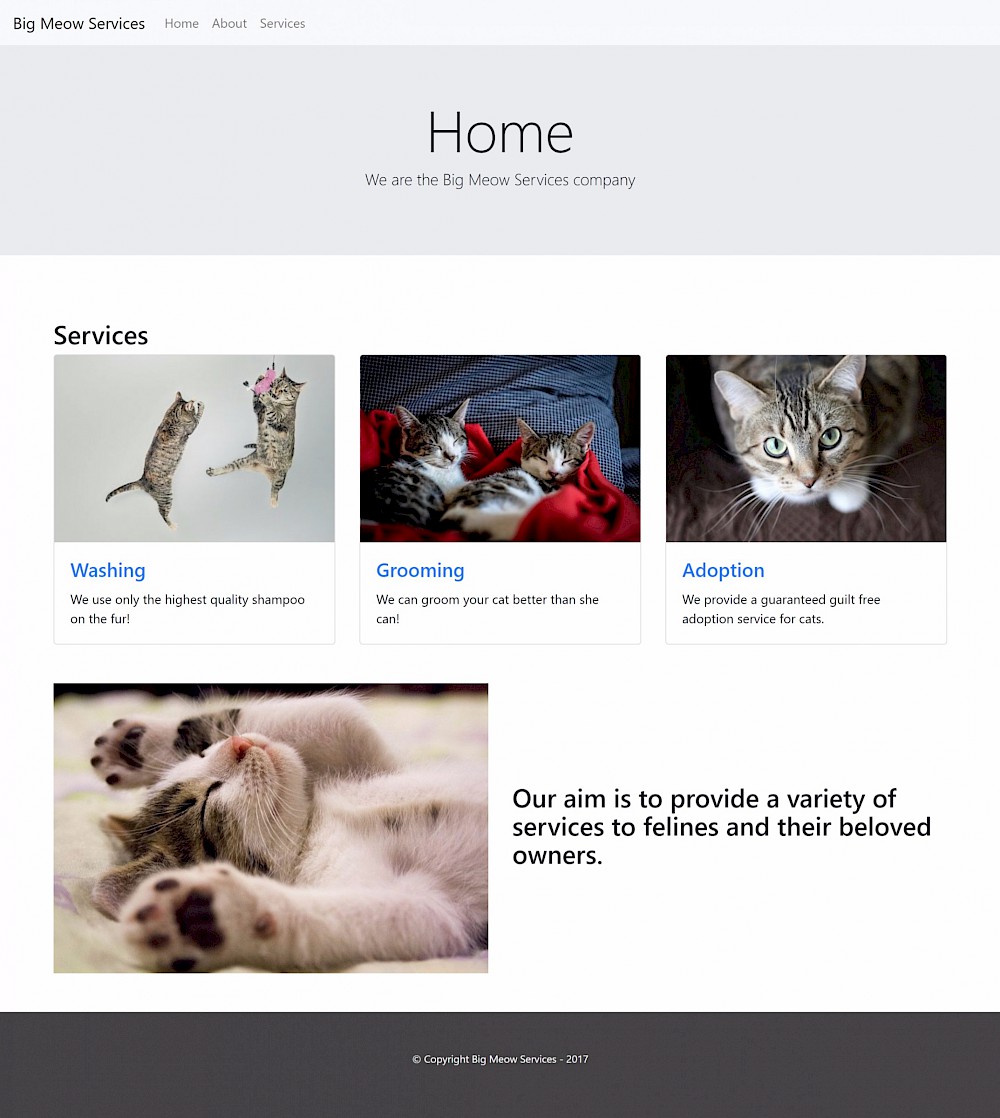 About (basic-page template)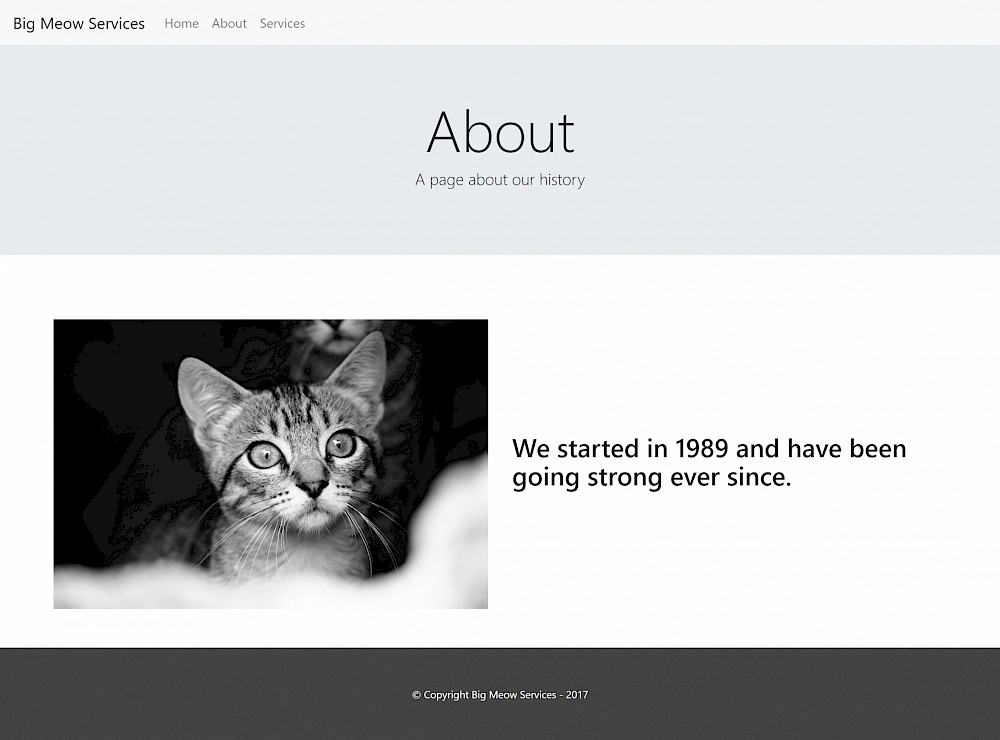 Services (services-index template)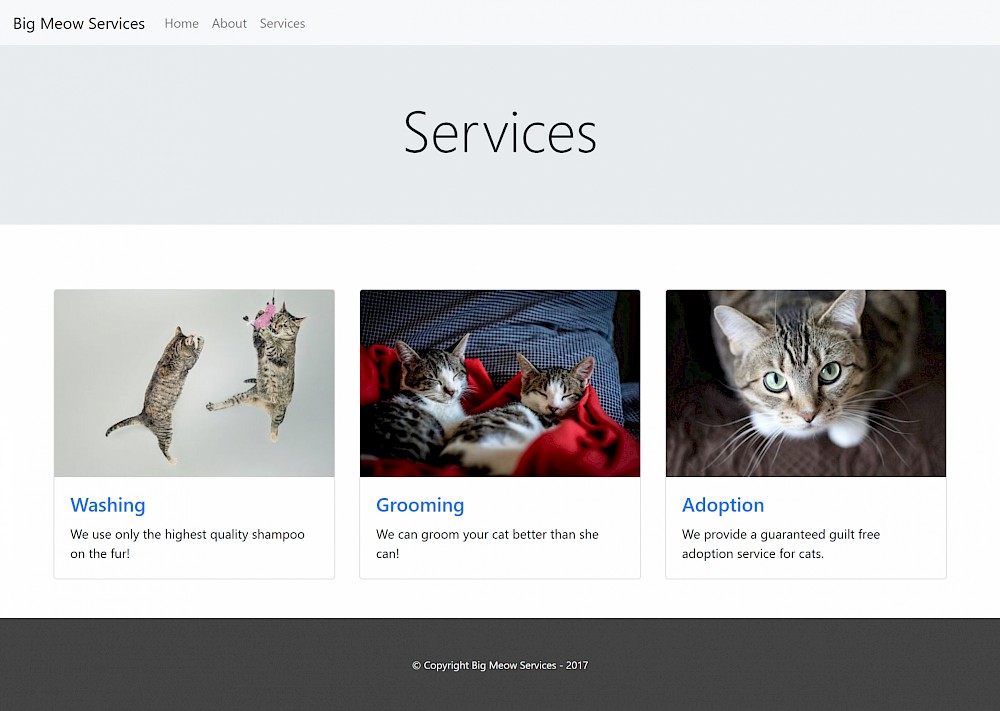 Services child (services-entry template)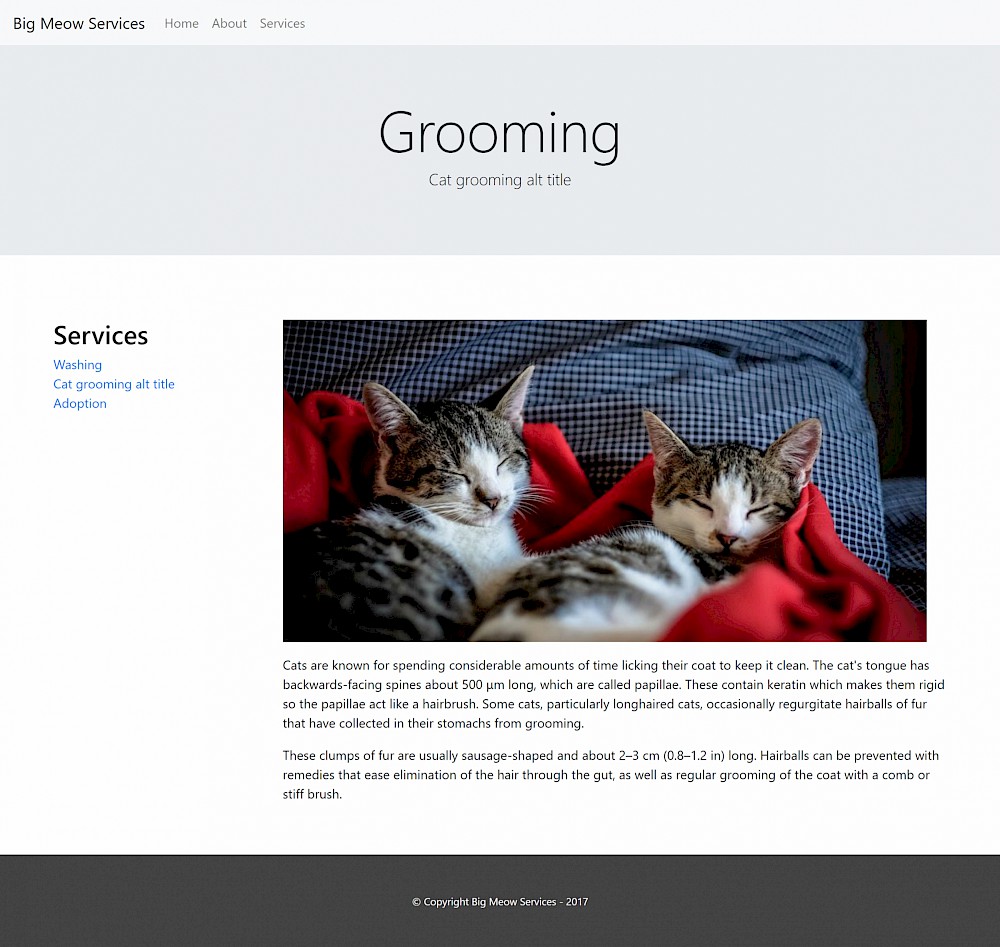 Congratulations! You've made a simple responsive website with processwire.
Of course there are plenty of optimizations that could be made in the code but I did it this way for simplicity in demonstrating how easy the processwire API is to use.